Welcome to Bones & Ammo's 

BoneHeadNation

We Offer

Advertising, Marketing & Services for

Bars, Private Functions & Public Events Of All Kinds! Specializing in MC/Bands/Host &

 Stage Management/Promotions and all things BONES & AMMO 

Contact us at bonesandammo@gmail.com

Welcome To Bones & Ammo's BoneYard

This page was last updated: August 28, 2022




<----------In Loving memory--------->

Eric Turner

March 6 1986 - January 8 2011

Gene Turner

April 26 1941 - Febuary 26 2011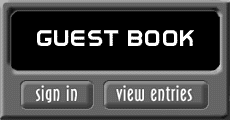 OFFICIAL SITE FOR

BONES & AMMO

Click The Skull & Join Us On FB

www.Z95TheBone.net

1-573-778-9595

We built this page to give you a chance to check out some of the talent that BadBones has had the pleasure to work with. This page let's you check out all the Band Videos and links!

Click Here To Like Us On Fb

@

Click On Radio For Official Website

LOCATED IN KENNETT MO

1-731-487-8031

FREE DELIVERY

BONES & AMMO

(INSTRUMINTAL DESTRUCTION VIDEO) PREMIERE

"In The Beginning"