Welcome to BadBones BoneHeadNation!

Music Entertainment Services

Advertising & Marketing

MC/Bands/Host &

 Stage Management

Promotions and Advertising 

Contact us for any of our many services and booking information by email at vnr_69@yahoo.com. 

Feel Free To Sign Our Guest Book

And SUPPORT YOUR LOCAL MUSICIANS

Welcome To TheBoneYard  Productions

TheBoneYard Productions Support All Local Music & Charities

This page was last updated: December 29, 2016




<-------------------------------------------------------In Loving Memory----------------------------------------------------->

Eric Turner

March 6 1986 - January 8 2011

Gene Turner

April 26 1941 - Febuary 26 2011

And We Will Get Back To You As Soon As Possible

Thank You For Using TheBoneYard Request A Quote

For More Information

On Placing Your Event Here

email vnr_69@yahoo.com

Its Free!

TheBoneYard's Newsletter

Click 
Subscribe
 to join TheBoneYard's Newsletter and get all our updated info first hand! Thanks for your visit and support
!
We built to give you the oppertunity to check out what we feel is some of the best bands in the SEMO area. This page let's you check out all the Local Band Videos and links!

Request A Quote

Just Let Us Know Where, When & What You Need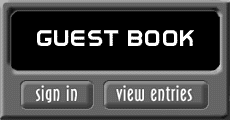 TheBoneYard Productions Is Proud To Support

Chrysalis

Members

Yessi Burton - Vocals

Gabe Julian - Guitars

Gabe Gallego - Guitar

Jared Sturgis - Bass

Billy Norris - Drums

From

Barstow, CA 

VISIT

For Tour Dates & More

Our mission is to provide a better life to animals at Bub's Better Life Rescue & Sanctuary. Animals
 that have been Abused, Neglected or Unwanted. Standing as a non-profit rescue and sanctuary organization.
New Shows & Events To Be Posted Soon

Send Us Your Events By Posting Them In Our Guest Book Below And We Will Add Them To This Section For You!

New years Eve Bash With Item Nine

Saturday at 8 PM

Missouri Fraternal Order Of The Bears

Thirsty Whistle New year's Eve. Party

Saturday at Thirsty Whistle

Poplar Bluff

New Year's Eve Bash With SHOTGUN DADDY

Saturday at Jim & Jerry's Restaurant

Poplar Bluff

MSR 24th Annual Blue Ball Run 2017

Sunday at Mid-South Riders Clubhouse

New Years Eve Party

Saturday at 6 PM

Jonesboro Elks

2017 New Year Eve Party

Saturday at 5 PM

The Wine Rack

Poplar Bluff