Welcome to BadBones BoneHeadNation!

Music Entertainment Services

Advertising & Marketing

MC/Bands/Host &

 Stage Management

Promotions and Advertising 

Contact us for any of our many services and booking information by email at vnr_69@yahoo.com. 

Feel Free To Sign Our Guest Book

And SUPPORT YOUR LOCAL MUSICIANS

Welcome To TheBoneYard  Productions

TheBoneYard Productions Support All Local Music & Charities

This page was last updated: August 17, 2016




<-------------------------------------------------------In Loving Memory----------------------------------------------------->

Eric Turner

March 6 1986 - January 8 2011

Gene Turner

April 26 1941 - Febuary 26 2011

And We Will Get Back To You As Soon As Possible

Thank You For Using TheBoneYard Request A Quote

For More Information On Booking

Call 573-559-6055

email vnr_69@yahoo.com

TheBoneYard's Newsletter

Click 
Subscribe
 to join TheBoneYard's Newsletter and get all our updated info first hand! Thanks for your visit and support
!
We built to give you the oppertunity to check out what we feel is some of the best bands in the SEMO area. This page let's you check out all the Local Band Videos and links!

Request A Quote

Just Let Us Know Where, When & What You Need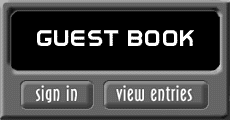 TheBoneYard Productions Is Proud To Support

One Less Reason

From

Memphis Tn

ONE LESS REASON

with the new single

"BREAK ME"

VISIT

For Tour Dates & More

Our mission is to provide a better life to animals at Bub's Better Life Rescue & Sanctuary. Animals
 that have been Abused, Neglected or Unwanted. Standing as a non-profit rescue and sanctuary organization.