Welcome to BadBones BoneHeadNation!

We offers Music Entertainment Services! Advertising & Marketing! Web Design!

DJ/Karaoke/MC/Bands/Host &

 Stage Management

NOW RETURNING TO WRESTLING

Promotions and Advertising! 

Contact us for any of our many services and booking information by email at vnr_69@yahoo.com. 

Feel Free To Sign Our Guest Book

And SUPPORT YOUR LOCAL MUSICIANS

Welcome To TheBoneYard  Productions

TheBoneYard Productions Support All Local Music & Charities

This page was last updated: October 19, 2015




Eric Turner

March 6 1986 - January 8 2011

Mid-Southern Championship Wrestling

1098 W. KEISER

OCEOLA AR.

Bell Rings @ 8:15

EVERY FRIDAY NIGHT

See "Big Daddy" LAFONCE

Derrick King

White Lightning

And More

Click Here MCW to visit them on FB Now
Contact ​(870) 815-0711

FOR MORE INFORMATION

Gene Turner

April 26 1941 - Febuary 26 2011

And We Will Get Back To You As Soon As Possible

Thank You For Using TheBoneYard Request A Quote

C Long Music Store

1st Street Kennett MO

BadBones Is Available For DJ'ing/Hosting/MC/Competition Judging/Wrestling Appearances/Stage Management & More For Weddings, Bars, Backyards And Anywhere Else That Has Electricity! And All For Reasonable & Affordable Rates That Breaks All Others! And If We Don't Beat Their Rate "WE WILL MATCH IT MINUS $10"

with(reasonable rate only)

For More Information On Booking

Call 573-359-8098

email vnr_69@yahoo.com

TheBoneYard's Newsletter

Click 
Subscribe
 to join TheBoneYard's Newsletter and get all our updated info first hand! Thanks for your visit and support!
 Our Local Band Spotlight Page

has been built to give you the oppertunity to check out what we feel is some of the best bands in the SEMO area. This page let's you check out all the Local Band Videos and links!

Request A Quote

Just Let Us Know Where, When & What You Need

401 E. Washington Hayti MO.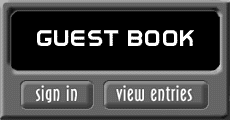 11925 South Two Mile Rd, Suite 16

Dexter, Missouri

(248) 979-6838

TheBoneYard Productions Is Proud To Support

 AMERICAN MAFIA

​AMERICAN MAFIA is… Don Chaffin - Vocals Tom Jude - Guitar Freddy Villano - Bass & Vocals Bobby Marks - Drums "Death & Satisfaction" is an indictment of today