Welcome to the home of BadBones!  BoneHeadNation.com offers music entertainment services such as

DJ/Karaoke/MC/Bands/Host &

 Stage Managment 

BadBones

works with any charity or awareness programs in any way he can to help their event.

Contact us for any of our many services and booking information by calling 1-573-344-0278 or email at vnr_69@yahoo.com. 

Feel Free To Sign Our Guest Book

And SUPPORT YOUR LOCAL MUSICIANS

BadBones Santa Drive is now in effect. We are now booking and families NEED YOUR HELP!

We offer Santa Visits for In-Home/Business' During the Christmas Holiday Season.

When you hire our Santa for your Business and/or In-Home Services, We donate those funds to support Santa visits to our area Hospitals in the SEMO Area and to visit those that are unable to be at home on this Joyful Time of the Year.

As well as a some unfortunate children that just wants to smile too.

For More Information On How You Can Book Santa

Call 573-344-0278

email vnr_69@yahoo.com

Click 
Subscribe
 to join TheBoneYard's Newsletter and get all our updated info first hand! Thanks for your visit and support!
 Our Local Band Spotlight Page

has been built to give you the oppertunity to check out what we feel is some of the best bands in the SEMO area. This page let's you check out all the Local Band Videos and links!

Contact us to add your Band 's Banner, Video & Links

to

vnr_69@yahoo.com

Welcome To TheBoneYard  Productions

TheBoneYard Productions Support All Local Music & Charities


This page was last updated: November 19, 2014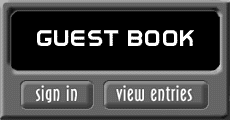 Eric Turner

March 6 1986 - January 8 2011

Click The Links Above For More Awareness

Cooks Computer 573-717-7165

Gene Turner

April 26 1941 - Febuary 26 2011